Come see us at Cardinal RBC – 2018
RxSafe will be a participant at Cardinal RBC 2018 from June 28-30 at the San Diego Convention Center – right in the "backyard" of our corporate HQ! If you are planning to attend the conference, be sure to stop by our exhibit so that you can see the RxSafe 1800™ and RapidPakRx™ systems and how they work first-hand. We will show you how RxSafe technology can benefit both your employees and your customers – and just as important – boost your pharmacy's profitability.
With the RxSafe 1800 secure pharmacy automation system, you can fill your prescriptions quickly and accurately, save space, prevent theft, manage inventory, and free up your technicians and pharmacists so that they can interact more with your customers. RapidPakRx is RxSafe's revolutionary adherence packaging automation system, which enables you to run a 30-day med cycle in 10 minutes, "on demand." Simply put, RapidPakRx organizes, dispenses and inspects prescription drugs quickly and accurately, filling multi-med pouches that make it easy for patients to use as directed.
Meet the experts behind our 'profit machines'
By stopping by to see us at booth #1423 at Cardinal RBC, you can receive an in-person demonstration of how our systems work and how it can save you time and boost profits. Our team will be happy to answer any questions that you might have. The best way to understand how our systems work is to see them in person and to talk to our team members about how they can help you and your business. Visit our booth at the Cardinal RBC 2018 conference, and we'll be happy to tell you anything that you'd like to learn more about.
Why attend the Cardinal RBC 2018 conference?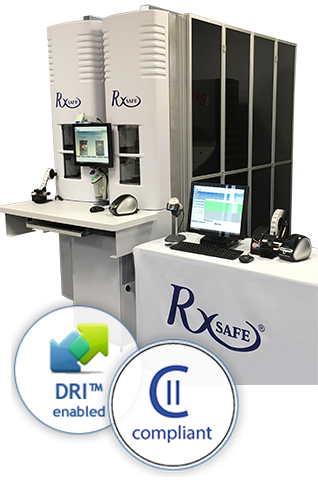 The Cardinal RBC 2018 conference offers much more than just a typical pharmacy business conference. You'll be able to attend demos about how to grow your business while also learning about the unique challenges of independent pharmacies. In addition to other pharmacy owners, many customers also attend the conference trade show each year. This is the pharmacy industry's biggest annual trade show for independent pharmacies, and attendance has been growing every year. More than 4,000 independent pharmacy customers attended last year, according to Cardinal.
There are many different entertainment options available during the conference, and its location (close to historic neighborhoods, wildlife parks, and of course, the beach!). At this conference, independent pharmacies from all 50 states and Puerto Rico attend, allowing you to meet other like-minded business owners from across the U.S. for a free-flowing exchange of ideas. On opening night, get your juices revved up with an opening speech by the one and only Magic Johnson. The event will conclude with a premiere performance by singer extraordinaire, Kelly Clarkson! Register now so that you can experience four days of fun, education and excitement. Once you arrive and settle in, come visit RxSafe (Booth #1423) to find out more about our cutting-edge pharmacy automation that can help your business run smoother, while paying for itself in about a year's time.