Looking for a Complete Pharmacy Automation System?
The RxSafe 1800 is READY. Are you?
The RxSafe 1800 is so Much More Than a Vial Filling Robot.
DRI enabled & CII Compliant
RxSafe's Data Rich Interchange

Technology sets RxSafe apart. One of our most recent developments is the DRI™, the first-of-its-kind, message initiation "data rich interchange" for the retail pharmacy market. This protocol is essential for real workflow, providing pharmacy management with a complete suite of reports at their fingertips. The DRI is an integral part of every RxSafe product, making it a unique offering in pharmacy management software. With the development of the DRI, pharmacy workflow becomes even more robust and streamlined than ever before.
RxSafe is CII Compliant
RxSafe is first and foremost a safe. Overriding the system requires two different keys. Access to CII's for normal prescription filling requires the operator to have the proper credential and biometrically login. Every touch of the container is tracked and recorded to the operator from original stock replenishment until the container is discarded. RxSafe has a rich reporting suite of software, including CII logging.
Comprehensive, Automated Robotic Storage and Retrieval for Retail Pharmacies

The RxSafe 1800™ is a pharmacy workflow solution that represents a revolutionary leap in the scope of robotic pharmacy automation technology and automated drug dispensing systems. Rather than simply automating fast-moving drugs the RxSafe 1800 provides secure robotic storage and retrieval for retail pharmacy inventory. We're the only vial-filling solution not impacted by USP <800>. Each medication is safely stored in the original packaging inside the RxSafe 1800, eliminating the risk of cross contamination created by dust.
Only Item Level Tracking Solution
Accurate, perpetual, real-time inventory tracking is one of the major inventory management benefits of the RxSafe 1800. In fact, RxSafe has the only item level tracking solution in the industry. Add to it item level forecasting powered by Datarithm, with cost data, and you end up with a powerful tool called RxCloud Analytics™. Return the management of inventory back to management. Spend money on something other than inventory. Since all drugs are stored in native packaging, there is no need for pharmacy staff to spend time manually restocking dispensing cells. The remote stock management feature manages all the inventory and filling, even if it's in the refrigerator. And, we're compatible with virtually all pharmacy management software.
Get DSCSA Compliant now!
RxSafe technology automatically and accurately tracks all drugs in the pharmacy down to the pill or package by product lot number, expiration date, national drug code (NDC), and a serial number. While greatly enhancing pharmacy efficiency, this level of inventory tracking gets your pharmacy ready to read Drug Supply Chain Security Act (DSCSA) barcodes now since this data satisfies serialization by the unique product identifier. Let RxSafe help you get DSCSA compliant-ready­­ by the deadline hassle-free.
Now Comes With a Remote Workstation
Many pharmacies' workflow requires concurrent tasks like checking in inventory, filling prescriptions, and accessing reports for things to run smoothly and efficiently. Since the RxSafe 1800 now comes with an RxRWS™ (Remote Workstation), these activities can be accomplished simultaneously without disruption.
Available as a Single or Multi Tower Automated Drug Dispensing System
Scripts per Hour (Single Operator)
Pioneer & RxSafe work together well and definitely make my job/our lives easier.
"I've seen improvement in several areas of the pharmacy since we introduced the RxSafe. Productivity has increased, inventory control has improved, we've saved money on labor and our accuracy is exceptional." With RxSafe, accountability is built in to the prescription processing workflow. We don't have concerns about accuracy or diversion since we added it to our pharmacy – those have been eliminated."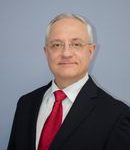 Owner, The Medicine Shoppe
Our inventory is always accurate and therefore what we order is always accurate.
"The ability for it to pull products correctly no matter where they are is so important. We used to have problems locating products daily – now the RxSafe locates them immediately."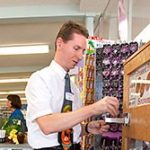 Owner - Hendricks Pharmacy
Adding the RxSafe to our pharmacy has allowed us to reduce the number of employees, monitor inventory levels remotely, and have the assurance of knowing that the machine is a deterrent for theft.
Owner - Malley's Compounding Pharmacy
Our operational costs are significantly lower due to the tracking and reporting now available to us through the RxSafe. We've been able to reduce our overall inventory by $70,000 since we installed the RxSafe. RxSafe provided us with the most professional install I've ever had. The accuracy that the RxSafe provides has improved my peace of mind. Now I don't have to worry about errors and I feel secure knowing that what is dispensed is 100% correct.
Unbeatable Features & Specs
Fits into existing pharmacy workflow patterns and floor plans
Automates daily put away process
Less fill labor
Increased inventory turns with less on hand inventory
Virtually eliminates waste
Elimination of theft and diversion
Returns floor space to retail
Secure, random order storage and retrieval of all stock bottles, including narcotics
Accurate prescription filling
Remote Stock Management—includes all items in inventory, even if they're in the refrigerator
Real-time accuracy to the pill or package (minimizes manual auditing)
Real-time tracking of every operator interaction. Built-in scale for automatic inventory verification with discrepancy alarm.
Expiration date and lot number tracking
Biometric login required for medication access
Includes double locks
Utilizes EyeCon® automated pill counter (optional)
| | |
| --- | --- |
| Dimensions | W=25" L=102" H=95" |
| Weight | 700 lbs. per RxSafe 1800™ tower |
| Capacity | Up to 1800 stock bottles per tower |
| Script Fill Rate | Up to 120 scripts filled per hour with single operator |
| Communications | Ethernet connection to controller |
| Internal Temperature/Humidity | Same as pharmacy space |
| Internal Cleanliness | HEPA filter / Positive pressure |
| Peripherals/Workstation | Touch screen monitor / Biometric fingerprint reader/ Integrated barcode scanner / Barcode label  printer / Wireless sequencing scanner / Keyboard / Mouse / Automated serial number tag feeder / EyeCon® Automated tablet counter (optional) |
| Robotics Motion Controller | Proprietary RxSafe motion control and logic |
| Software | Proprietary RxSafe software and firmware |
| | |
| --- | --- |
| Computer | Industrial quality with 2x256GB solid state hard drives |
| Data Security | RAID 1 onboard with full encryption |
| Operating System | Microsoft Windows 10 Professional, 64-bit |
| Database | Microsoft SQL Server |
| Power | 110 volt A/C / 10 amp |
| Uninterruptable Power Supply | 1500 VA / 1 hour "power-out" run time |
| | |
| --- | --- |
| Cost Reduction | 30% less on-hand inventory |
| | 19% fewer FTE hours |
| | 33% less pharmacy floor space required |
| | Avoids waste due to expired drugs |
| | 100% accurate CII audit results |
| | Millions of prescriptions filled with unparalleled accuracy |
| | |
| --- | --- |
| Workflow Optimization | Integrates RxSafe automation into existing pharmacy space |