Not ready for an RxSafe 1800 yet?
The RxAWS is READY. Are you?
Access RxSafe's unique item level tracking and management feature.
DRI Enabled & CII Compliant
RxSafe's Data Rich Interchange
Technology sets RxSafe apart.
One of our most recent developments is the DRI™, the first-of-its-kind, message initiation "data rich interchange" for the retail pharmacy market. This protocol is essential for real workflow, providing pharmacy management with a complete suite of reports at their fingertips. The DRI is an integral part of every RxSafe product, making it a unique offering in pharmacy management software. With the development of the DRI, pharmacy workflow becomes even more robust and streamlined than ever before.
Inventory Control Workstation for Retail Pharmacies
The RxAWS™ (Auxiliary Workstation) complements the RxSafe 1800™ and RxSafe 900™ by adding one or more workstations for checking in inventory, putting away remote stock, and filling prescriptions from remote stock. Additionally, all of the standard features of the RxSafe system, including reports, can be accessed from the RxAWS.
The RxAWS is designed to manage open stock inventory with or without the RxSafe tower system.
Included With an RxSafe 1800 System
Many pharmacies' workflow requires concurrent tasks like checking in inventory, filling prescriptions, and accessing reports for things to run smoothly and efficiently. Since the RxAWS now comes bundled with an RxSafe 1800, these activities can be accomplished simultaneously without disruption.
You can't make a mistake unless you insist on making a mistake.
Amjad
Owner - Sheefa Pharmacy
Now I have the peace of mind of knowing the patient received the drug they're supposed to be getting. With RxSafe there is no room for mistakes so accuracy, efficiency and productivity are at their highest levels.
Amjad Abukwaik
Owner - Sheefa Pharmacy
I think the most important capability is speed and accuracy. It allows 1 person to fill a multitude of prescriptions quickly and accurately. With the RxSafe it finds it very quickly and brings the correct drug every single time to the operator.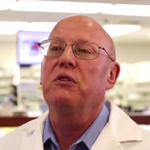 Richard Rasmuson
Owner - University Pharmacy
The accuracy of the RxSafe gives me complete peace of mind. As the one responsible for any mistakes made in my pharmacy, this is priceless.
Kevin Reddish
Owner - Reddish Pharmacy
Since we got the RxSafe we've found that our workflow is more efficient, our fills are more accurate and the speed allows us to focus on patient needs more than any other automation solution could.
Matthew Maker
Owner - Donlon Pharmacy
We've experienced improved efficiency in our pharmacy through pairing RxSafe and ScriptPro automation. Inventory management, accuracy and productivity are at their highest levels and we now have one less full-time technician.
Kelly Selby
Owner - Community Pharmacy
Unbeatable Features & Specs