Fully Automated, Robotic Will Call Storage and Retrieval
DRI Enabled & CII Compliant
RxSafe's Data Rich Interchange
Technology sets RxSafe apart.
One of our most recent developments is the DRI™, the first-of-its-kind, message initiation "data rich interchange" for the retail pharmacy market. This protocol is essential for real workflow, providing pharmacy management with a complete suite of reports at their fingertips. The DRI is an integral part of every RxSafe product, making it a unique offering in pharmacy management software. With the development of the DRI, pharmacy workflow becomes even more robust and streamlined than ever before.
RxSafe is CII Compliant
RxSafe is first and foremost a safe. Overriding the system requires two different keys. Access to CII's for normal prescription filling requires the operator to have the proper credential and biometrically login. Every touch of the container is tracked and recorded to the operator from original stock replenishment until the container is discarded. RxSafe has a rich reporting suite of software, including CII logging.
Revolutionize your will call system with the unparalleled, robotic automation technology of the RxAWC™ (Automated Will Call). Hold all of your finished goods inventory. Finished prescriptions can be added and dispensed simultaneously from the RxAWC system.
No theft, diversion or tampering since your finished goods inventory is protected by RxSafe's legendary security. Positive identification at the point of sale is required for retrieval. Only the assigned clerk has access through bio ID (optional).
With virtually no maintenance, the highest security in the industry and the fastest retrieval time, you'll never look back on your old way of doing will call.
The RxAWC is READY. Are you?
You can't make a mistake unless you insist on making a mistake.
Amjad
Owner - Sheefa Pharmacy
Now I have the peace of mind of knowing the patient received the drug they're supposed to be getting. With RxSafe there is no room for mistakes so accuracy, efficiency and productivity are at their highest levels.
Amjad Abukwaik
Owner - Sheefa Pharmacy
RxSafe has done magic for us. Before the RxSafe, we had 4, 5 or even 6 people counting. Now at peak time we have 2 or maximum 3 people counting. It's really done a lot for us.
Amjad Abukwaik
Owner - Sheefa Pharmacy
Paw Paw Village introduced the RxSafe 1800 two tower system in one of our 6 stores a year ago. We've seen the cost of generics increase the cost of on-hand inventory by an average of $30k in all of our stores except the one with the RxSafe. That store has actually seen a $50k decrease in on-hand inventory costs. This totals $80k in savings attributed to the RxSafe. We've also seen our inventory turns increase from 17 turns per year to 23+ turns per year. In addition, we've been able to reduce our labor costs by an average of 200 to 250 labor hours per month, which basically covered the payment on the unit. Therefore in four years that labor savings will go directly to cash flow.
James Clark
Owner - Paw Paw Village Pharmacy
I think the most important capability is speed and accuracy. It allows 1 person to fill a multitude of prescriptions quickly and accurately. With the RxSafe it finds it very quickly and brings the correct drug every single time to the operator.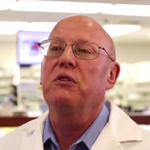 Richard Rasmuson
Owner - University Pharmacy
The accuracy of the RxSafe gives me complete peace of mind. As the one responsible for any mistakes made in my pharmacy, this is priceless.
Kevin Reddish
Owner - Reddish Pharmacy
Unbeatable Features & Specs