Improve Patient Medication Adherence & Grow Revenue
Listen to our very own Brian Kichler and client Ben McNabb on the Pharmacy Podcast.
RxASP 20 Can Transform Your Pharmacy
Ben McNabb, owner of Love Oak Pharmacy, has been able to transform his business by using the RxASP 20, leading to a 24 percent increase in revenues in a single year. Watch him describe his experience in the 3-minute video above. For a deeper dive, listen to Ben and RxSafe's Brian Kichler on Episode #442 of the Pharmacy Podcast Show (35 minutes). Or, take 15 seconds to fill out the form above, and an RxSafe team member will contact you to set up a convenient time to discuss.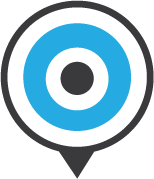 The RxASP 20 adherence packaging system:
Improves patient adherence
Increases pharmacy revenue growth
Improves profitability
Enables pharmacy owners to expand their geographic reach and customer base
Pharmacy Podcast Episode 442 - Click here to read the transcript
Pharmacy Podcast Network – The Medication Adherence Packaging Difference…RxASP 20
http://pharmacypodcast.com/podcast/medication-adherence-packaging-difference-rxsafe-rxasp-20/
Presenter: Welcome to the Pharmacy Podcast Show. You're listening to the first and only podcast dedicated to the business of pharmacy. Hear from independent pharmacy owners, leading entrepreneurs, political strategists, healthcare technology trends, career coaching, interviews about our pharmacy industry, and more. Be sure to subscribe to the show via iTunes and leave us a voice comment from our contact section on the website. You can find all of our episodes at pharmacypodcast.com.
Ben McNabb: Hi, this is Ben McNabb, owner of Love Oak Pharmacy, and you're listening to the Pharmacy Podcast.
Todd Eury: Hey, Pharmacy Podcast network, this is Todd Eury, founder of the Pharmacy Podcast Show. Excited to return to my roots, which is the world of pharmacy technology and welcoming back a very interesting organization, a sponsor of the Pharmacy Podcast Network that has been just absolutely dynamic and spreading the word of how leveraging technology really creates operational efficiencies in your pharmacy. But better than that, patient efficiency and care, better patient care, better hands on with your patient, 'cause you have time to do that. RxSafe, better inventory practices, workflow practices, we had RxSafe's CEO, William Holmes on the show, we had Jeff Key from PioneerRx on the show, as well as Steven Boatwright, who was back in episode 238. Brian, welcome back to the Pharmacy Podcast.
Brian Kichler: Thanks Todd, it's great to be with you again.
Todd Eury: We also have a special guest, Benjamin McNabb. He's the owner of Love Oak Pharmacy. Benjamin, welcome to the Pharmacy Podcast.
Ben McNabb: Thank you, it's great to be here.
Todd Eury: So I want to set the table. We have a pharmacy operator owner who really relies on the investments that are made. It's crucial in balancing a budget, but also getting your return on investment. And I always think, from the perspective of a pharmacy owner, what stress level must be there when they start thinking about implementing technologies. Because when you implement a new technology, there is a disruption to your operation. So I really want to hear the whole story. I'm gonna turn things over to Brian. Brian, set the table for our listeners today in how RxSafe has really reached out to the independent pharmacy community to make quite a difference.
Brian Kichler: Sure. Well, thanks again, Todd, for having us, and Ben, thanks for being on the podcast with us today. RxSafe is currently in its tenth year. We've been experiencing very rapid growth, and we feel like we're at a point now where we really understand retail pharmacy, and more specifically, the independent pharmacy market. We introduced a new product line a couple of years ago. It's called the RxASP. It's a strip packaging system, and that system was expressly designed to deal with some of the drawbacks of existing strip packaging technology in the retail space. So, number one: It's small enough to fit, number two: We provide custom labeling options, and number three: We've designed a universal cassette to deal with the trade picking issue that happens a lot with existing machines.
We feel like at RxSafe, that we need to help our partners in an independent pharmacy with machines and with systems that really work for them. With the ASP in particular, we're focused on four key benefits or key elements of the strategy for introducing strip packaging, where one would be obviously increased adherence and patient safety and better patient health outcomes. Number two is the accuracy and speed of the automation itself. Number three is helping our customers grow their geographic reach. Number four obviously is helping our customers increase profitability and revenue growth, both of which are always a struggle in an independent pharmacy. So, Ben with Love Oak Pharmacy was, I'd call him a fairly early adopter of the RxASP, and Ben, thank you very much for joining us again. If you could just briefly give us some background on Love Oak Pharmacy, how did you get into the business, and when did you start up there?
Ben McNabb: Sure, well, I started in pharmacy when I was 16 years old, working for, you know, a mentor pharmacist, a pharmacist owner here in my hometown in Eastland, Texas, and, you know, started out being the delivery boy, taking the trash out, filling the bottle drawers, seeing how that pharmacist could make such a huge impact in patient care in this community and was very inspiring, so I decided to try to pursue that field. After graduating from pharmacy school, I was later able to buy that same hometown pharmacy about two years ago, and we decided to make it our own. We did do a rebranding at the time, and we decided to try to pursue new opportunities like the strip packaging, adherence packaging, since we see that the retail pharmacy environment is changing drastically with performance-based measures and patient outcomes. So we've been very excited about what the ASP has been able to do for our business.
Brian Kichler: So that's really interesting, Ben. It's obviously a big risk to jump into independent pharmacy, especially with so many uncertainties in the healthcare marketplace right now. How did you hear about the RxASP and what led you to strip packaging and adherence programs as a driver for growth in your business?
Ben McNabb: One of the things I think pharmacy owners need to try to accept and try to capitalize on is that with drastic change typically is followed by really a drastic opportunity. And so as… You know, my hope is that as we start moving toward outcomes-based reimbursement and a push for patient outcomes, that should be something that us as independent retail pharmacy owners or these smaller businesses, that we are able to engage that patient on a much deeper level than a phone call and the mailman. And so I think that there's tremendous opportunity there for us to take advantage of the changing healthcare environment, and I believe a big part of that was coping with med synchronization and the ability to adherence package our customers to allow them to have better outcomes, and especially their chronic disease states, but also allow us to have better performance in our different insurance networks so we can try to maximize reimbursement and be able to provide that value-added service that you can't get with just a prescription vial. Something that differentiates us from the marketplace, or the average marketplace, to draw in new customers and also help work out efficiencies with our current customers.
Brian Kichler: So, do you feel like, Ben, that it makes a difference for your business and your visibility and your local market to actually add a new product line, a tangible product line, instead of expanding pharmacy services? I'm sure you could do both, but it's actually fairly rare that we found that an independent pharmacy owner has been able to make a strip packaging program successful. So I'm just interested in a little bit more about your experience there.
Ben McNabb: Definitely. I've heard very similar comments from other pharmacy owners. They bought a packaging unit, but they don't engage it, they don't put it into the business plan to try to capture those new customers. And that's something that we've been able to do very successfully.
Brian Kichler: Yeah, so I was just asking, just in general, what, how you feel actually adding a new, like a tangible product line versus expanding services, if that made a real impact in your business.
Ben McNabb: Yes. It makes a huge impact in my opinion. It's really hard to market synchronization effectively to get someone to convert from a different pharmacy that they might be completely happy with. I think there is a lot of value there with sync only. But if you are making it visual, or you make it tangible, saying that you are being synchronized, but also organized at the same time, it's gonna, it really pushes it over the edge to draw in that new customer. Another huge opportunity that has been taking place for us is the fact that a lot of these home health agencies are no longer being reimbursed by Medicare, to fill people's at home med organizers. So they're really looking for solutions. There's some solutions out there that are more like a robotic countertop … device that might dispense their medications, but that's gonna have a monthly fee, a monthly expense, and I'm not sure what those are running. It's higher than what the average person would be able to afford without it being covered. But we're offering this as a free service.
It's really hard for a patient to say that they see they can get all the medicines at the same time, that they can have it already organized for them at the beginning of the month, and have no extra expense, and show them that there's a tremendous amount of value there, and you should be using our pharmacy instead. I think that for the longest time, it just seems like the only thing an independent retail pharmacist could market as the differentiator was the customer service or speed of filling a vial. And so this has added a huge opportunity for us to have that tangible product that captures new customers like nothing we've ever really experienced. And we've had tremendous growth because of it.
Brian Kichler: Yeah, so we've definitely heard about that from you on a number of occasions. So I think the real differentiator between Love Oak and maybe what a typical retail pharmacy would experience with strip packaging has been your skill and tactics on the marketing side. Can you talk a little bit about how you promoted your business and the strip packaging product?
Ben McNabb: Sure. I felt that strip packaging is extremely hard to explain in printed form, in audible form. It really is more of a visual thing that has to be explained. And so one of our biggest ways we did that is, the first thing we had to do was acquire a custom printed box that we could put our strip packaging in that looked like a finished, a well-executed, finished product that we could say, this is our thing. And so we had our custom boxes printed, and then we decided to do some videography. And so we shot a very short, I think a minute and 30 second commercial, maybe it was just a minute actually, and we distributed that through Facebook with paying for Facebook ads. And you could do it more targeted than we did, but we tried to reach everyone at first here in just our local county area. And it became very successful, many, many views and likes. And I think it's not even necessarily about the 80-year-old woman seeing it, it's about her 40-year-old grandchild seeing that Facebook ad and knowing that "I help take care of my grandma, and I know that this could really help her". And they get them engaged. And so there's been many instances where it's not necessarily about marketing to the end user, but the caregiver. And so that's been big.
After our successful Facebook campaign was underway, we got contacted by local news because they were seeing the ads that we were doing, and so they picked us up on local TV, did a, I think it was probably about a 15-minute segment, 'cause they were very interested about this concept in general. And so that was in a pretty large populated area, probably about 200,000 people that that got distributed to, right after the Dallas Cowboys won a football game, so they were still tuned in, which was good. And then they told me that it actually got picked up in the Dallas area, which I never saw that segment, but even their sister station in a much more populated area picked it up. Just seeing how it could really help that person, really trying to promote that people can stay at home longer without having to go to the nursing home, take care of them better, that it's more safe. And so it was very successful.
Brian Kichler: Yeah, and we actually were really impressed with what we saw on our marketing team here. It's really good stuff, and I encourage anybody listening to go check out Love Oak's website. What's the URL, Ben?
Ben McNabb: It's just www.loveoak.com.
Brian Kichler: He's done a really amazing job with his brand and the way he's promoting his products and services in his pharmacy. It really is impressive.
Ben McNabb: Thank you.
Brian Kichler: Now Ben, obviously there's a bottom line calculation here. So, can you, were you able to do some analysis on how strip packaging has impacted your overall business and revenue growth?
Ben McNabb: Yes, definitely. One of the first things that we started noticing was improved star ratings. To be honest, when I bought the pharmacy, it just wasn't something that interested the previous owner. He was coasting to retirement, didn't care about those adherence measures. And so when I got a hold of it, our scores were all under five star. And so now, it's still hard to get some of these scores up, whether it's the high risk meds in the elderly or the statin use in diabetes, but all of our percentage of days covered, which are those adherence measures, or statins and oral diabetes medications and the ACE and ARP therapy are all at five star within about … And to be honest, we really started implementing this in about July 2016. So it's only been about a year now. And we're up to five star in all of our adherence measures. We're trying to get into that top 20%. So that's our next goal.
And then one of the other biggest things, I was just on a call with my accountant, my pharmacy-specific accountant, and they were extremely impressed with our growth. We were looking at the … growth, May of 2017, we did about $550,000 of revenue. Last year, same month, we did $420,000. That was a 26% growth from last year, same month last year. The overall trend for the last year has been about a 20% growth. And so that's been exciting growth that has been almost unreal. I can't attribute it all to the ASP, but I know that it has been probably the most significant thing impacting that growth curve. So we're very excited about that.
Brian Kichler: Yeah, that's a pretty amazing result. What impact do you think being able to expand your geographic reach has this had on that access to a larger population?
Ben McNabb: You know, that's just something that we never could have broken into. It's hard to imagine being able to service people outside of your county. You know, that 20-30 mile radius around your pharmacy. But now we are reaching … I'd have to get the Google map out, but I think we're probably at least 100 miles away on a few patients, and that mainly has to do with home health. So really marketing to that home health care environment, knowing that you can be that resource. And they are looking for solutions. And they will send you business. And the patients that get on this are super happy to have it, so everyone seems to be super happy. You know, and it's just easy business because it's almost like they're marketing for you out there. And they get excited about it.
I've also had, you know, funny instances where, you know, you always want to see if you can get your patient to take their pillbox to their doctor's appointment. 'Cause they need to be able to see all the medicines they're taking. Well, when that doctor sees their organizer that they have there, we've had instances where the nurse is calling in the doctor, "You gotta come see this". They're taking pictures of it with their cell phones. And so we're really looking at that greater geographic radius now. We're trying to get a marketer hired right now so they can spend more time going out there, explaining this to the providers in a larger geographic radius, and the home healthcare agencies in a larger geographic radius, so we can try to continue to grow our business.
Brian Kichler: That's great. I think hearing this story, Ben, and hearing your story, what our hope is that you can inspire folks like you to do this. It really just helps, I think, the health, of the independent retail market as a whole to just understand and know that there are real growth strategies out there, and you can be successful in this business. And that's been proven over and over again with just folks we've talked to, including yourself. I also just want to ask you just in general, when you were … If you roll back the clock a year ago, and you're trying to figure out what product you want to buy or what automation system you want to buy, what led you to the ASP 20 in particular over competing products?
Ben McNabb: Sure. I think one of the biggest things that I've thought is the ASP is very scalable. There's kind of an initial unit that you can purchase, and if you want to add additional drug retrieval … So right now we have the ASP and we have cassettes that are removed completely from the robotic technology, that goes on a shelf next to it, and our technicians will place the appropriate cassette onto the robot. It ensures that the right one gets on there with RFID tags and other technology to ensure that it's correct. But not having to buy a large cassette retrieval cabinet to go with the packager reduced the startup cost for us, so the startup point was much less than the competing technologies at the time. And so that right there was nice, knowing that as we increased the number of packages that we're doing a day, if we really need that extra technology, we're able to scale up.
Also, it's very easy to use. I did really like the universal cassettes. I feel like it's a more safe way and it also ensures you not having to repackage if there's a mistake later. 'Cause that can be very costly in time investment. And so those universal cassettes, the robot is going to place the correct pill at the right time, not having user error where a technician is filling trays and potentially putting a pill in the wrong spot. And so that was nice. I really like the packaging itself. I liked having the opaque thermal paper on one side, that's another nice thing, not having ink but thermal paper was great. It's better, it's easier to read, I think, for people with poor vision. And then the other side being completely clear, easy to see window.
At the time, I don't know what other technologies are doing now, but you're able to fit more unique pills per packet, because you could adjust the length of where it was crimped, and so I feel like that's important in a lot of ways, because the less packets a customer has happened to open at dose time, the better. So if you happen to … I think right now ours is holding at least six unique kinds of pills per packet. And so if another technology can only do five, they'd have to have two packets in the morning. And I just think that's also a nice feature, being able to do that. But overall, very satisfied.
Todd Eury: So Ben, when you say that, with the technology being able to adjust in size based on the number of medications in that packet, that's actually reducing waste.
Ben McNabb: Definitely, definitely.
Todd Eury: That is something.
Ben McNabb: And the packaging materials are supposed to be some of the least expensive in the industry. And so that's also good. No ink, 'cause that's always a mess, to be honest. Also it's easy to clean. I know some technologies are more difficult to clean in the long run. So it's all very contained, there's not powder flying everywhere from the pill dust.
Brian Kichler: Have you gotten good feedback, or any feedback, from your patients on their experience? What have they told you?
Ben McNabb: Oh definitely. A lot of them, it's just … Especially these that are taking 10 or more a day, which is more common than what the average person understands, and they're just, it's almost life changing. They just … Sometimes they're almost in tears a little bit because it's just completely simplified their whole thing. And the same thing with the caregivers. It's just really helping them tremendously.
Brian Kichler: That's obviously what it's all about.
Ben McNabb: Also, another interesting story as far as improved adherence. There was one particular patient, they were taking care of themselves at home. Probably has mild dementia. From what I could tell, they were only taking their medicine probably 30 to 40% of the time, from the pharmacy that we transferred them from. When I transferred this patient, the pharmacist told me, "Good luck." They said, there's no way this patient's gonna take their medicine correctly. I was able to get that patient nearly 100% compliant with the packaging. They were on many medicines, and so … I have this clinician's hat that says man, we've really impacted this patient, we're keeping him out of the hospital, we're keeping him out of the nursing home. And then this other side is saying, man, this business hat is saying that man, we've just transferred someone that has 15 medications, that we're not gonna have problems with adherence scores through Medicare, 'cause we're able to make them compliant. They're having better outcomes and feeling better. And it was just pretty hilarious to hear a pharmacist say that, but knowing that we have the perfect solution to get that person better.
What I'm really hoping in the long run is we'll get paid maybe an extra fee through some of our payers here to do this extra service. That hasn't really hit yet, but I do have to say that … I don't know if everyone's heard about the community pharmacy enhanced services networks being popped up everywhere in the country. We just started ours here in Texas. I know that a lot of these networks, you know, the people in them decide what services are gonna be required to be in this enhanced services network to go directly to payers for special services reimbursement. But I know that some are requiring adherence packaging as part of their adherence programs that are required to be in that network. Ours didn't require that, it only required an adherence program, which could include med synchronization. But it adds such a tremendous value that I think going to, you know, Medicaid directly as a group of pharmacies and saying :Hey, we offer these amazing services to help improve care and lower healthcare expenses", that we can potentially get paid to do a lot of these things. These networks are starting to develop very not too long ago. And so I'm very excited about that. I think there's tremendous potential there.
Brian Kichler: That's really interesting as I think the adherence packaging is really, it's just to us anyway it's a game changer for health outcomes. And that's part of the reason we wanted to get into the business in the first place. We felt like we could just make a better product and expand the reach of this type of technology into independent pharmacy. Ben, if you were to just sort of distill the overall business side and some of your comments today, and were just I guess hypothetically, if you were just talking to another independent pharmacy owner who's considering getting into this type of business, what would you tell them in terms of what you've learned, maybe some difficulty you had in getting the program started, and what's overall has made you successful?
Ben McNabb: Sure. I think it's just been instrumental in our business. We made it a focal point of everything that we do, really. Especially with our online presence. We think that it's the future, I really do. I don't think that we survive without trying to push towards adherence and pretty much adherence packaging in the long term. There's national players at stake now that are trying to compete on a more national level, and a, you know, very wide spreading network type of activity. We almost got a patient to transfer for our adherence packaging when they called, I think it was either Aetna or CVS, and the patient somehow told them, "Hey, I'm going to transfer to my local pharmacy for adherence packaging". Well, they immediately told them, "Oh well we can do that." So this is coming. I don't think that we're gonna be in a good position if we don't start to adopt this because we might wind up losing big time.
I know pharmacies, we can't survive on just the antibiotics and the urgent care type products. We need these long-term maintenance medications to survive in business. And so this is what we're doing, at least. I think honestly though, in the long run, we will have a competitive advantage against the big guys, being that this is a very complex logistical process, and that patient needs that local pharmacist to help manage this. There are situations where mid-month, we need to make an alteration. It's very rare, but I don't think CVS Caremark can do that as well as local pharmacists. And I think it's going to cause problems, and I think it's going to show that we can provide that better care in that way. And so I think in the long run, even if there's wide adoption of this across the whole healthcare landscape, that the local independent will still have an advantage as long as we're able to stay in network.
So I think one of the biggest things that we did was have a social media campaign. That really kicked off our marketing, trying to get the word out. I think trying to get your custom printed boxes as quickly as possible, to get that started is very important. You know, one thing that's been a big learning curve for me has been the logistics of this, trying to make sure that you have all the patients' refills, that you have them organized exactly how they want them. If it is a customer that's mailed, make sure you get it in the mail in time. And so our workflow has changed completely, and we're way more proactive as a pharmacy instead of just reactive, just reacting to the patient calling in a medication. We're starting seven to ten days before they need their medications, the process of getting everything they need aligned correctly and it's really affected our workflow. And so that's a bit of advice, but overall, yeah, it's been very good.
Brian Kichler: Do you feel like it's helped you overall, even with your regular retail patients, who are just picking up vial package prescriptions?
Ben McNabb: I think it adds that perceived notion that my pharmacy is cutting edge, even the ones that don't use it. Even the people that see my ads and don't need adherence packaging can see that that pharmacy is doing something special. And maybe it's just a young person, all they need is an antibiotic here and there, and they've seen our ads, that we're doing something cool, and they want to use our pharmacy. So I think it's also important to realize that you're not just marketing to that end user, even when you market this packaging, but you're also marketing to a wide array of people: Millennials, people that don't even take medications, but they know that that pharmacy is doing something neat. I could go visit there and be taken care of.
Brian Kichler: Yeah, definitely. Todd and Ben, I'd also just make the point that Ben didn't need our marketing service 'cause he figured that out himself, but we did just recently launch a marketing service called "PakMyMeds", just with the understanding that pharmacy owners may not necessarily be experts in digital marketing or may have questions on how to get that started. So we do offer that, and that does include a pre-printed box. We can put your logo on it, and at least get you started down the path that Ben went down in order to promote the service. I think one takeaway from our experience and likely from Ben's, too is that there's no "If you build it, they will come." You really do have to actively promote this to get it launched and off the ground.
Ben McNabb: Definitely.
Todd Eury: Well, Ben, I want to thank you for being a first-timer on the Pharmacy Podcast. I want you to come back and share more about your insights and being a business owner, specifically an independent community pharmacy owner. I think it's brilliant of what you're doing with social media, it makes sense and it actually is now proving to be profitable back to your organization and your pharmacy. And what that means to me is that you're gonna be able to provide more services to your community and to your patients. Brian, I want to thank you for coming back on the show. I think that RxSafe is proving things by doing things, and you're not out there just doing fancy marketing and talking about how well you help your customers, but you're actually proving it, you're implementing this type of technology for your customers and then of course, that in turn means better patient care. So, I want to thank you both for being on the show today.
Brian Kichler: Thanks a lot, Todd.
Ben McNabb: Thank you.
Todd Eury: You're listening to the Pharmacy Podcast Network with Benjamin McNabb, he's the owner and operator of Love Oak Pharmacy, and Mr. Brian Kichler, with RxSafe. Thank you for listening to Pharmacy Podcast.
Presenter: We hope you enjoyed another episode of the Pharmacy Podcast Show. Be sure to subscribe to the show and send us a voice message with your ideas and comments from our contact section on the website. Did you know we develop digital health content to assist with business development and marketing efforts? Learn how we can help you drive more patients, physicians, and targeted leads to your website. Contact us today at pharmacypodcast.com.
Before we had the RxASP we were manually filling all the short cycle dispensing, and now we can automatically fill those and don't have to worry about medication errors. Adding the RxASP has saved us more than 30% of our time in filling.
What makes our biz very unique is the niche service that we offer through the RxASP 20. We can now offer our patients the option of picking up all their prescriptions once a month, organized so they can easily take them as prescribed, and get them on track to achieve 100% adherence. This really helps our business, but it also helps our patients achieve their health goals.
The RxASP is the best pharmacy automation I've seen – it's more scalable, there are fewer errors and it will handle larger pills than the competition.